Nike and Casio demonstrated at CES 2011 their new watches aimed to make life a little bit easier on you. Prices and availability is still unknown, but they should surface soon enough.
With the help of TomTom navigation technology, Nike+ SportWatch GPS helps you track the calories you burn, how much time you've run, your location, heartbeat rate and also, well, shows you the time. The onboard memory module in the form of a USB dongle can save up to 50 different workouts and lets you upload them to Nike's online community. Tapping the display tells the clock whether to start or end a run, which is great because you don't have to search for a button or anything. Here's Nike+ SportWatch GPS video ad.
As for Casio, the company has just released an interesting watch that let's you operate your phone via Bluetooth from the clock's interface. Stopping an alarm, declining a phone call and checking for unread emails are some of the key features of the otherwise still nameless prototype. It's battery though is not swappable so if Bluetooth is turned on for 12 hours a day, it'll serve you for about 2 years.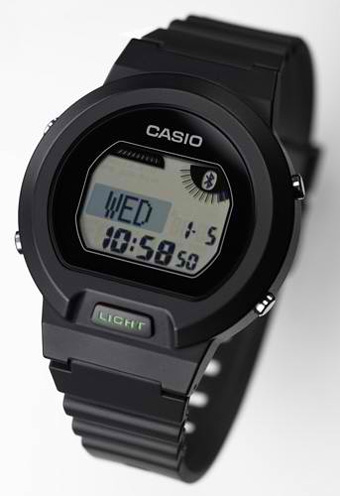 [
Source 1
,
Source 2
]