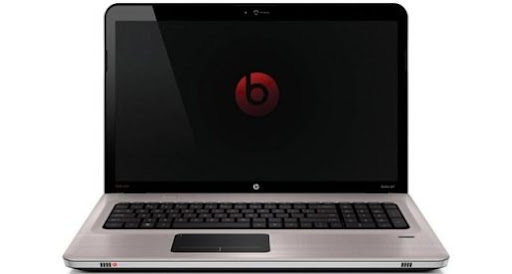 We've seen some great gadgets and equipment for designers. So many cool stuff, that we could actually assemble infinite perfect office spaces! Every week we'll assemble a perfect office, and we'd like you to help us. What equipment would the perfect office have?
Not only gadgets and equipment, but also furniture, sound system, gaming stuff (for lunch time!). A designer is totally allowed to dream with the perfect office, and that's what we're gonna do here! Comment telling us your suggestions, or even better, you may tell us via Facebook or Twitter, and include "GenCept_Office" in the message, so we can check it. Alright? I hope you guys enjoy this brief selection. Cheers! ;)
Duddha Rugh
Looking for something that will really tie the room together? Throw down a Duddha Rug. This 3 x 5, Lebowski-inspired home furnishing features an image of The Dude as Buddha in the center, surrounded by circular pattern of symbols from the movie — including bowling pins, pot leaves, viking helmets, toilets, scissors, and guns — all framed by the letters "DUDE" in the four corners. (at Uncrate)
Cobra Courier iPad Bag
Cobra courier features a unique blend of fresh, luxurious design and ruggedly durable materials that combine to create an exciting new iPad messenger bag that offers both refined style and essential protection. (at Holy Cool)
Plug Hub
Keep your cords clean and concealed with Plug Hub, an under-desk cord management station that hides your power strip and cords in one discreet unit. (at 7 Gadgets)
LaCie Hub4 USB 3.0
Even in their prime, USB hubs were never the sexiest part of a tech geek's shopping trip - people would typically grab the most functional (or crazy) looking option and move on to picking out their next set of "future-proof" RAM sticks. We're not convinced LaCie's really going to change all that with its Hub4, but it sure is trying hard by giving it a curvaceous exterior and those oh-so-desirable blue USB jacks. Yes, the USB 3.0 color coding is large and in charge here, highlighting a full quartet of ports for all that SuperSpeed gear you've been stashing. Of course, you'll still need at least one 3.0 connector on your computer to make the most of this USB peripheral, but if that's already accounted for, you'll just need $59.99 and the source link to get yourself connected to the future. (at Engadget)
ESL Bulbs
LED bulbs may be coming down in price, but they're still relatively expensive. So many people are looking for alternatives. Enter the ESL, or, Electron Stimulated Luminescence.
The new bulbs, created by Vu1 Corporation, are 70 percent more efficient than traditional incandescents and last up to five times as long. They're also completely dimmable and mercury free. The ESL technology uses "accelerated electrons to stimulate phosphor to create light, making the surface of the bulb 'glow.'" The price range will also be comparable to that of CFL bulbs, at around $20 per bulb. Unfortunately we don't currently know when the ESLs will be hitting the market. (at Gearlog)
Delorean Time Machine Hard Drive
If you're looking for a drive to use as a Time Machine backup for your Mac, what better enclosure could you find than an actual time machine? The Delorean Time Machine Hard Drive is a 1:18 scale replica of the iconic Delorean from Back to the Future, with details like working doors and hood, a Mr. Fusion reactor, and 1950's wheels + rims, plus a 500 GB Seagate hard drive buried inside. Let's just hope this time machine doesn't fall into the wrong hands, lest your private photo collection become the property of the Internets. (at Uncrate)
HP Pavilion dv7 Select Edition Core i5 And i7 Laptop
The HP Pavilion dv7 Select Edition Laptop features up to 8GB of DDR3 RAM, a 17.3 inch HD display, an ATI Mobility Radeon HD 5650 1GB graphics card, and a 640GB hard drive as standard with the option to upgrade to a 1TB hard Drive. (at Geeky Gadgets)